Indonesia's moves to make it easier for foreigners to own property have been welcomed by the industry and end users alike. The Minister of Agrarian and Spatial Planning, Sofyan Djalil, whetted appetites when he reportedly told Indonesian property tycoons during a webinar in July that impending new rules would provide foreigners with similar ownership rights as locals. While that has not quite happened, the passing of the omnibus Law on Job Creation in October, which seeks to leverage foreign property investment as one of the pillars to reboot the nation's economy after the pandemic, has made the pathway clearer.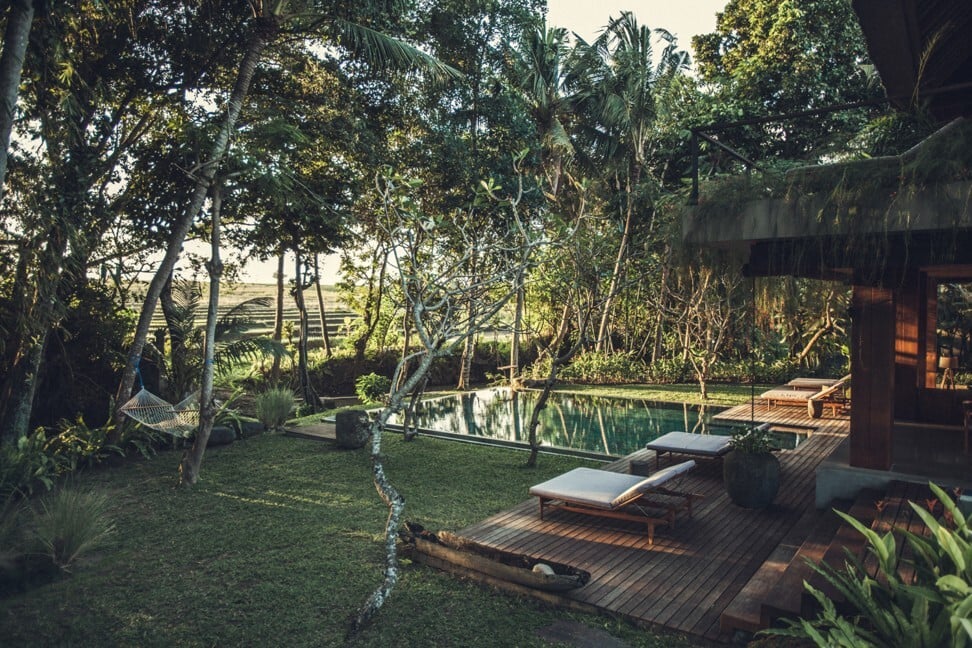 A luxury retreat on the banks of the Pancaran River, overlooking rice paddies in the village of Pererenan, for sale for US$2 million. Photo: luxuryestate.com
Terje H. Nilsen, director of Seven Stones Indonesia, believes the government could not go so far as permitting foreigners to own freehold (or hak milik) title, alongside Indonesians, as this would undermine the constitution and agrarian law. However, the changes do allow foreigners to purchase using an HBG (or "right to build") title, which Nilsen describes as a "game changer". "This will encourage foreigners to choose Indonesia as a first or second home option," he said. "Especially now, when more and more people work from home, they can do so in places which offer a superb lifestyle, great weather, spacious homes – both indoors and out – and where food and entertainment are still very cheap."
Nilsen estimates that Bali freehold prices, after climbing for years, have declined by about 25 per cent due to the pandemic, but even so many areas are still considered "too expensive" by investors. "We see more and more expats sourcing properties in less developed areas such as Tabanan, Amed, Ubud and other areas," he said. With better infrastructure and larger communities these can be just as good, or even better investments than hotspots such as Canggu, Seminyak and the Bukit, he suggested.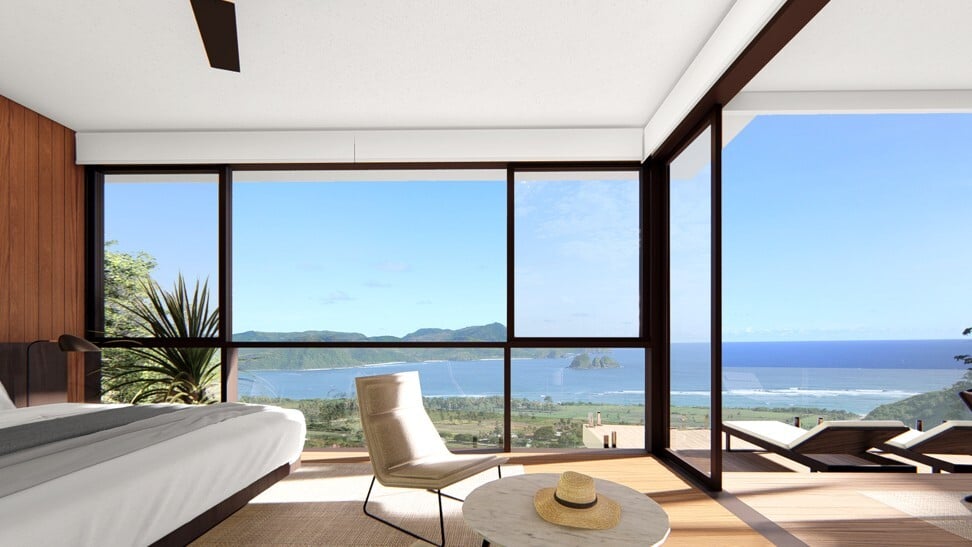 Bespoke villas at Selong Selo Resort & Residences, Lombok. Photo: handout
Among the "exciting developments" attracting investors at the moment are construction of the street racing circuit and ancillary infrastructure for the MotoGP Indonesia coming to Mandalika, Central Lombok, in 2021, and the massive marina redevelopment on the picture-perfect island of Flores, designed to welcome yachts, ferries and cruise ships. Andrew Corkery, founder and CEO of Selo Group, believes that while the changes won't affect legacy title, they will benefit developers and end users going forward and are "very positive for longer term foreign investment".
Hongkongers typically account for 40 per cent of Selo Group's resort developments in Indonesia, and Corkery believes the company's newly launched sustainable prefabricated luxury villas, which can be assembled on any site, will add to the archipelago's attractions. Building the villas inside a custom facility in a parallel construction process, as well as a controlled environment, helps to save costs, while eliminating exposure to the elements and minimising construction waste, explains Corkery.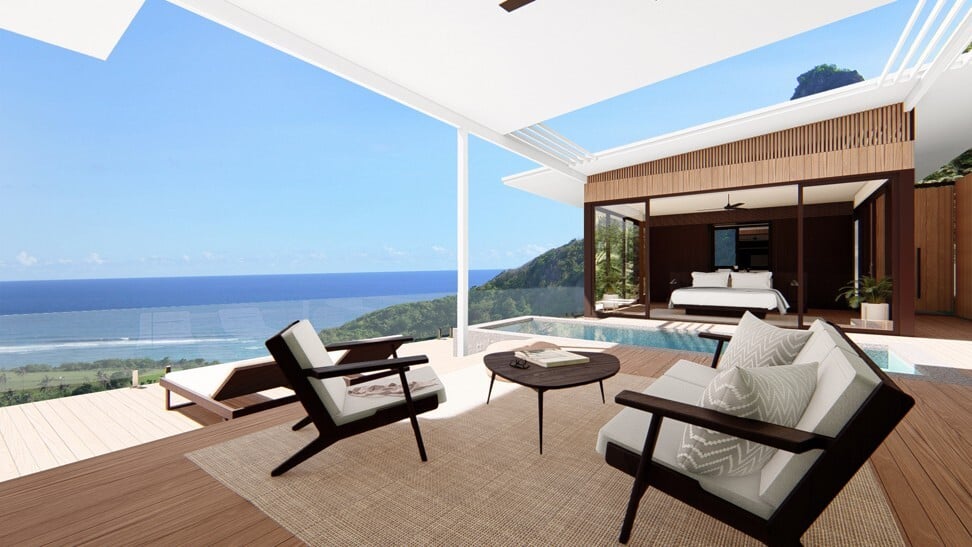 Bespoke villas at Selong Selo Resort & Residences, Lombok. Photo handout
Selo Group's pre-crafted villas are available from US$650 per square metre (excluding land). The time for installation on site is from a couple weeks upwards, depending on the location. The company is also constructing two more resort properties in Lombok.
Development company Invest Islands, with offices in Hong Kong, is also targeting local buyers for its Torok Hill Resort. Located on the south coast of Lombok, this project was recently named best upcoming hotel development in Indonesia at the PropertyGuru Asia Property Awards and consists of one-, two- and three-bedroom units, all of which have private pools and views of the Indian Ocean.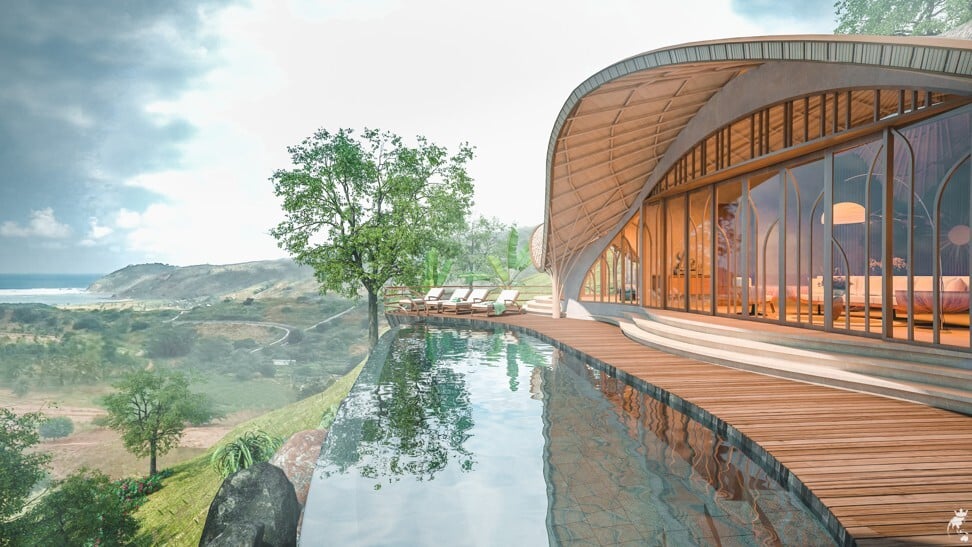 Invest Islands eco-luxury villa. Photo: Handout
Options start at US$98,000 for a "glamping unit" (described as an exclusive tented suite) comprising 538 sq ft indoors and 603 sq ft outdoors, up to three-bedroom luxury units with 1,615 sq ft indoors and 1,345 sq ft outdoors from US$428,000. For those with deeper pockets, Luxuryestate.com lists a number of prestige properties including a four-bedroom beachfront villa in Canggu, Bali (US$882,500), a five-bedroom freehold villa with two pools in Seminyak, Denpasar (US$1,841,400) and an Ubud estate on 10,760 sq ft that can sleep up to 15 people (US$5 million).
David Cheadle, managing director, Cushman & Wakefield Indonesia, also notes a recent trend towards other tourism destinations apart from Bali, such as Lombok, Labuan Bajo at the western end of Flores, and even Raja Ampat in Papua.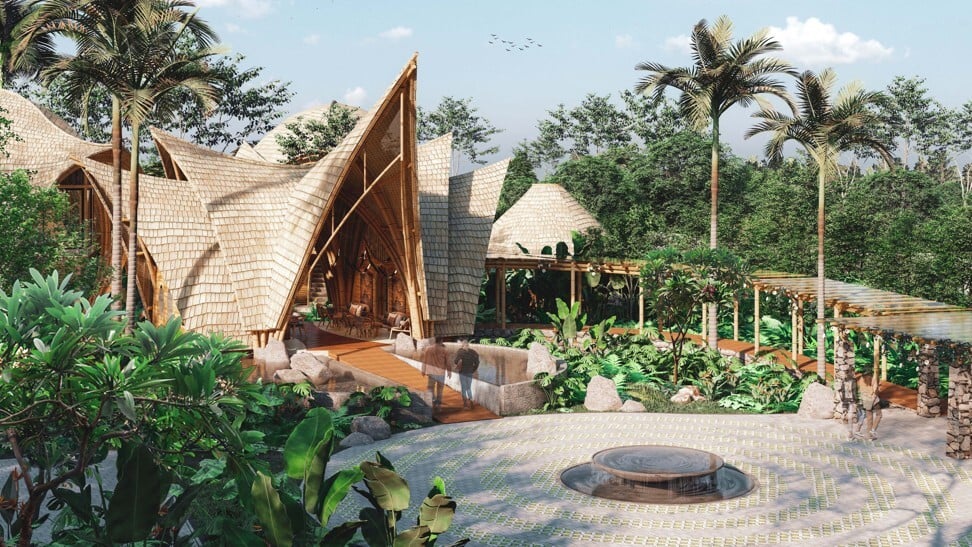 One of the units at Torok Hill Resort, Lombok, by Invest Islands. Photo: handout
"Most foreigners acquire their properties either under a long-lease contractual arrangement, or via local nominee ownership schemes, the latter of which are not recognised legally in Indonesia," he said. "Outside of the tourism locations, some foreign nationals who have businesses have also acquired houses in Batam under hak pakai (leasehold), with Batam having been one of the long established special economic zones."
However, in the capital, Jakarta, Covid-19 has taken its toll, with sales in landed housing estates falling by 20 per cent compared to the second half of 2019. "The stricter mortgage lending policies of the banks during the same period also contributed to the decrease in demand," Cheadle said.
Condominium sales reduced by 17 per cent quarter-on-quarter, but because new supply was also low, the net effect to total cumulative sales (and the future supply of presales) was nominal. Prices were also maintained at current levels as developers offered flexible payment terms and other incentives to potential buyers to support pricing. "What has suffered as a direct impact of the pandemic is the occupancy level for both the owner-occupier and rental condominium sector," Cheadle said.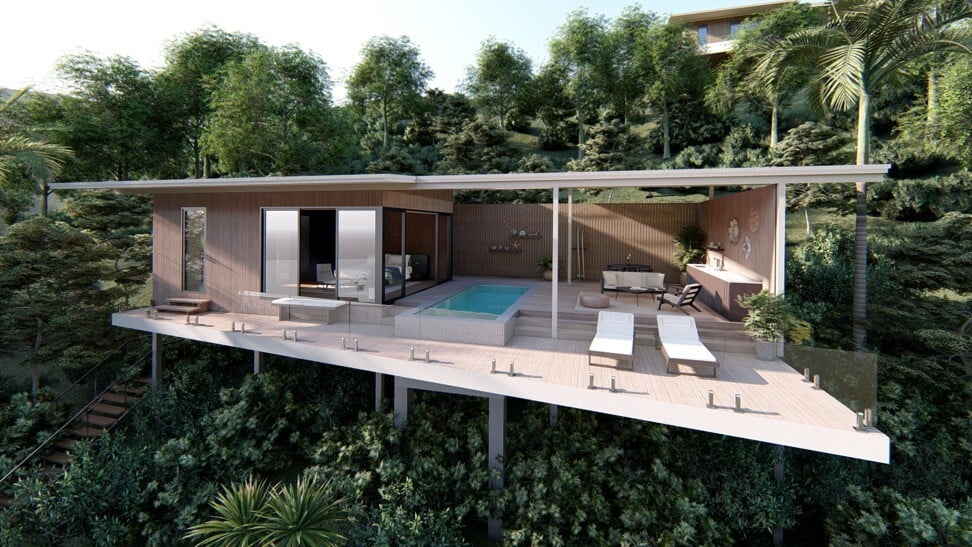 Bespoke villas at Selong Selo Resort & Residences, Lombok. Photo: handout
Average occupancies declined to around 45-50 per cent by the end of September, due to contract expiries and expatriates returning home, only partly countered by some additional short-stay demand for staycations from locals. During the first half of 2020, he continued, most the new residential supply delivery in Jakarta was in the lower-to-middle and middle price segments.
"For example, BSD City, Lippo Village and Grand Wisata all launched a more compact housing product targeted towards this price segment with high take-up rates. We expect that developers will continue to launch this type of more affordable product whilst the pandemic continues."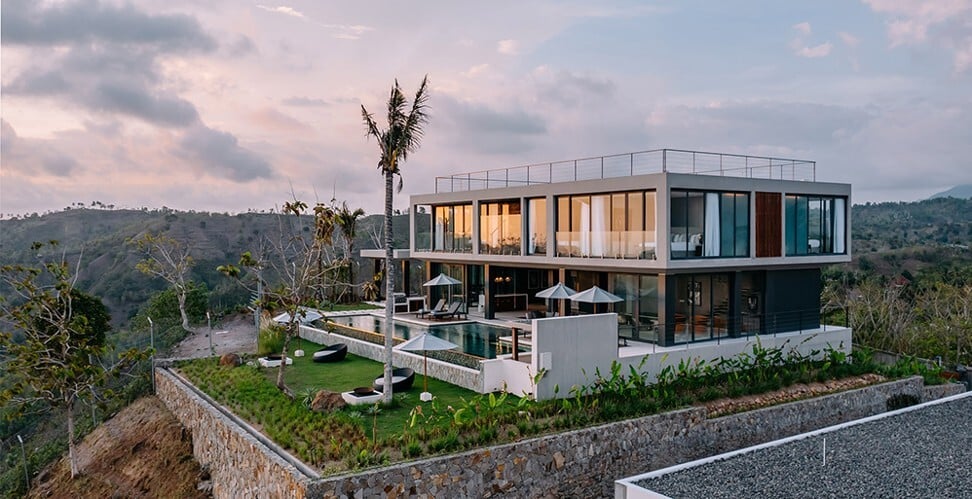 Bespoke villas at Selong Selo Resort & Residences, Lombok. Photo: handout
Buying guide
What you can buy from US$89,000: One of Selo Group's pre-crafted villas, assembled on site (excluding land). The properties feature thoughtful designs with a theme in mind, from Surf Shacks (1,313 sq ft) to two-bedroom cabins with a Southern California-like charm (3,089 sq ft), and Surf Glampers (1,313 sq ft) for adventurous travellers looking for off-the-grid living without sacrificing luxury or comforts.
What you can buy for about US$1.8 million: A luxe freehold five-bedroom villa in Seminyak. Elegantly designed around a separate lap pool and family swimming pool, the home's spacious dining and living areas open to lush tropical gardens ideal for entertaining. All five bedrooms are air-conditioned and have walk-in wardrobes and marble bathrooms with sunken baths overlooking the gardens and water feature